If this Kentucky PGA Professional's golf ball could talk, we would want to find out more about the person who makes this game more enjoyable for us! Luckily, Kentucky's Family of Golf Organizations is so strong; they generate a force to glean information from the golf balls of KPGA Professionals from across the Commonwealth. The information from these golf balls is as different as the markings the Professional made on them!
PGA Professionals are experts in the game and business of golf. This month, we picked out an experienced ball from the shag bag of Kevin Main of Kentucky Department of Parks to find out a little about where his expertise comes from and a few more fun facts we couldn't resist asking … after all, a golf ball never lies!
Q: What was the moment where Kevin Main became "hooked" on golf?
A: He became hooked on golf the first time he ever played. He was a baseball player from ages 5-14. He decided to play with his parents and brother one evening. He never looked backed after that first round.
Q: Does he have any golf superstitions?
A: Yes. Always mark the ball with a quarter; an older quarter; one with the eagle on the back. When putting for birdie, it goes "Bird Up"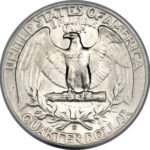 Q: What's his club in the bag and why?
A: His favorite club is the gap wedge, which is old, extremely old. He has used since high school. He calls it his "Doctor" because it cures his ills on the course.
Q: What does Kevin do to prepare for an important round of golf?
A: He rises early, arrives early and relaxes.
Q: Who is his dream 4-some?
A: Allie, Gracie, Cooper Main and myself with Shannon as my caddie 🙂
Q: Kevin is at the Halfway House during a round and there is a group on the 10th tee – what does he order?
A: Well that's an easy one; a hotdog and a cold brewski!
Q: What is the best shot he ever hit?
A: He had a hole-in-one at Jeffersonville Elks in a tournament.
Q: What is Kevin's favorite part of his job?
A: People – He loves dealing with people who love the game we get to do as a profession.
Q: What are his interests off of the golf course?
A: He loves to kayak, fish and take overnight backpack trips.
Q: What are three more "fun facts" we need to know about Kevin Main of the Kentucky Parks Department?
A: He's the tallest one in his family. 🙂 He can sing Sugarhill Gang's Rapper's Delight from beginning to end.  He is a 5-time defending state champion in Skee Ball at the Kentucky State Fair
A special thanks to Kevin Main and his golf ball for spending time, allowing us to get to know him better! Look for tips from him in your next two editions of Kentucky Golf Insider! We look forward to searching a new KPGA Professional's shag bag next month to find out more about the experts in the game and business of golf!