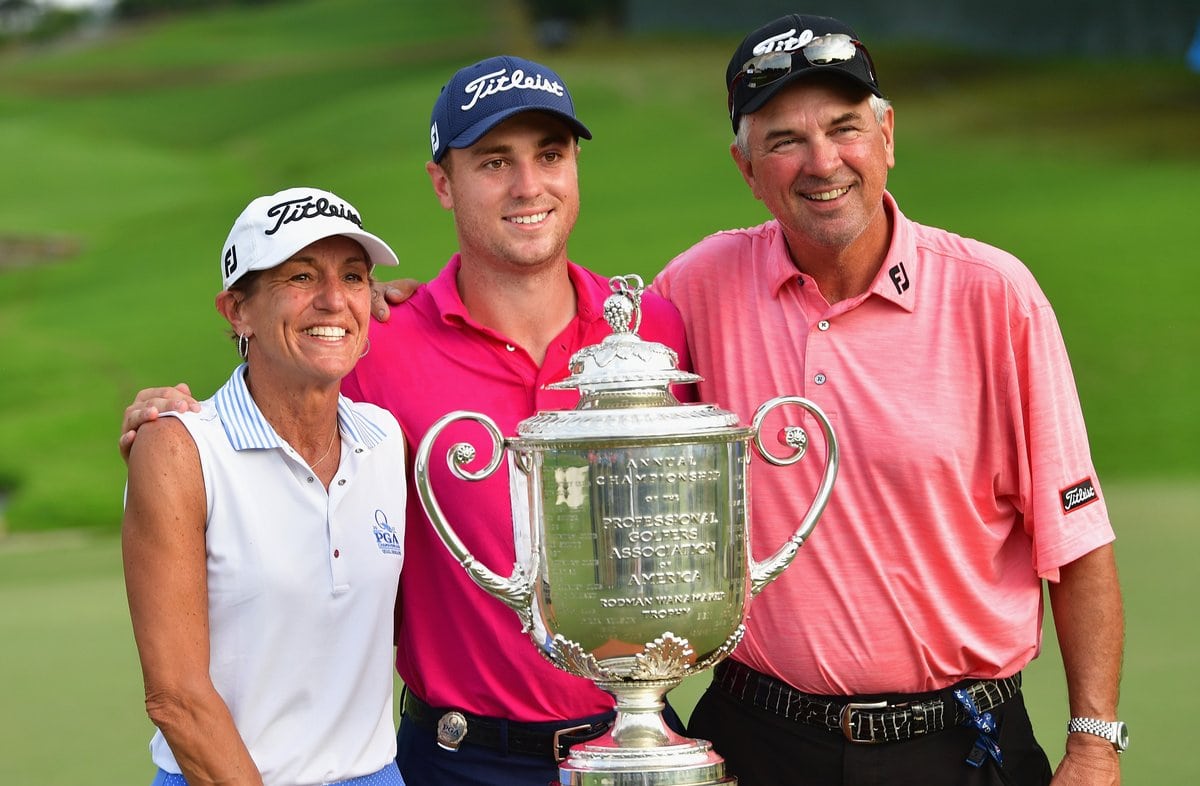 The Justin Thomas Grant is awarded to two high school students in the Commonwealth of Kentucky, whose skill level demonstrates they have the potential to play at the collegiate level.  In May of 2018, Justin Thomas took the top spot in the World Golf Rankings, winning numerous PGA Tour events including last year's PGA Championship and the season-ending FedEx Cup. Justin started playing golf at the age of 2, and throughout high school he himself won scholarships that enabled him to further his golf career and establish the career he has today. We are proud to announce that the recipients of the 2018 Justin Thomas Grant are Whitney Messer and Owen Stamper.
Whitney Messer attends Barbourville High School in Barbourville, Kentucky, and will begin her senior year this fall. Whitney has an extensive golf background and has demonstrated great promise of success at a collegiate level. Whitney has already been recognized by three Division 1 college coaches and plans to use this grant to continue to play the game she loves at the highest level possible.
Owen Stamper will be starting his junior year in the fall at Allen County Scottsville High School in Scottsville, KY.  Owen has been a three sport varsity starter since his freshman year in high school, but his love of golf reigns above other sports.  Owen had a tournament average in 2017 of 78, with a low of 73, and achieved several top finishes during his season.  Owen plans to use this grant to play in tournaments with higher exposure to help him achieve his goal of earning a college scholarship.
Congratulations to Whitney and Owen, 2018 recipients of the Justin Thomas Grant, and we wish you good luck in your future golf careers!