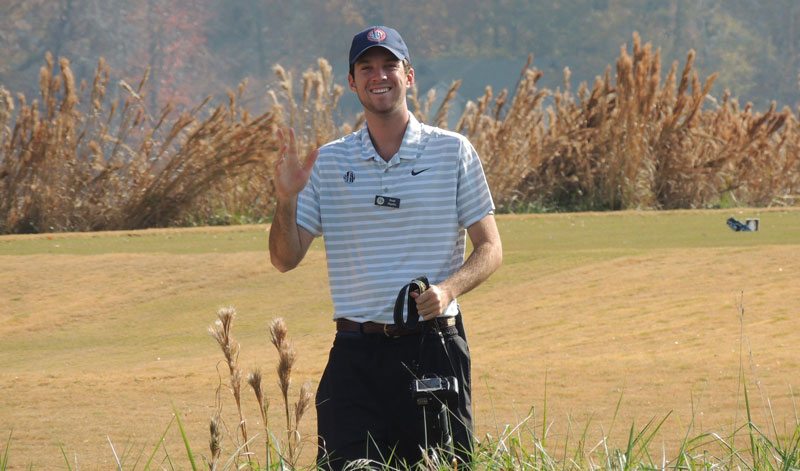 Golf House Kentucky is proud to announce Brad Martin as the newest addition to its staff. Martin began on April 1st as the new Director of Operations for the family of organizations. His new role will include the management of various Player Development initiatives, such as PGA Junior League and Drive, Chip and Putt, and will also include assistance with the extensive amateur, professional and junior tournament programs and various communication and marketing channels.
"I am ecstatic to be back in the bluegrass state working for such a tremendous organization," said Martin. "I'm excited to get the season started and to be able to contribute to Kentucky's family of golf organizations. I was born and raised in Lexington, and having grown up on the local junior tours, Kentucky has and always will hold a special place in my heart."
Martin brings a wealth of knowledge and experience to Golf House Kentucky, as he was previously the Tournament Director for the Southeastern Junior Golf Tour (SJGT) for two and a half years. In that role, he was responsible for all aspects of preparing for and running approximately forty junior golf tournaments throughout the southern U.S. each year. Headquartered in Auburn, Alabama, the SJGT has over 950 annual members comprised of young men and women ages 12-19. He was also responsible for initiating and incorporating creative marketing strategies to increase tour membership, retain current members, and increase individual tournament participation.
"We are truly excited to welcome Brad to the Golf House Kentucky team," said Brent Paladino, Executive Director. "He is a bright, energetic and enthusiastic young man who has a unique combination of skills and experience, and he will certainly be a great addition to our staff."
Martin is a native of Lexington, Kentucky and a 2015 graduate of Morehead State University, where he received his Bachelor's Degree in Business Administration with a focus in Marketing. He was also a four year scholarship member of the men's Division I golf program.  Martin attended high school at George Rogers Clark in Winchester, Kentucky where he played golf for four years and was coached by his father, Wes Martin, a long-time high school golf coach.
He grew up competing on the Kentucky junior golf circuits, including the Kentucky PGA Junior Tour (then called the Pepsi Junior Golf Tour). He was Player of the Year on the Pepsi Junior Golf Tour in 2003 & 2007, and Player of the Year on the Musselman Dunne Junior Golf Tour in 2004, and was also a recipient of the Gay Brewer Jr. Scholarship award.