LOUISVILLE – Junior Cullan Brown (Eddyville) and senior Sarah Fite (Maysville) were announced today as the Golf House Kentucky Junior Players of the Year. Players earn points based on their overall finish at events recognized as major tournaments in Kentucky. This includes tournaments conducted by Golf House Kentucky and the Kentucky PGA Junior Tour.
Brown and Fite both secured the award by winning the 2016 Leachman Buick-GMC-Cadillac/KHSAA State Championship two weeks ago. Each player earned 40 points by winning the State Championship.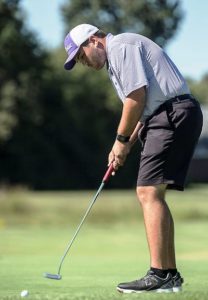 Brown scored a total of 146 points to top freshman Canon Claycomb (Bowling Green) and senior Mason Lenhart (Prospect) who finished tied for second with 103 points.  In addition to the State Championship, Brown scored 50 points by qualifying for the USGA Junior Amateur and advancing to Match Play. Points were also earned through participation in the Junior PGA Championship Qualifier, PGA Junior Series event at Kearney Hill, and AJGA events held in Kentucky. Brown has verbally committed to continue his golf career at the University of Kentucky starting in 2018.
Fite scored a total of 149 points to top senior Keista Elder (Vine Grove) who finished second with 97 points. Fite earned 42 points by finishing second in a playoff at the Kentucky Junior Amateur, and earned another 40 points by winning the Junior PGA Championship Qualifier. Additional points were earned at AJGA events in Kentucky and the Trusted Choice Big "I" Qualifier. Fite will continue her golf career next year at the University of Kentucky.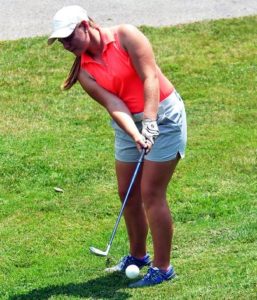 Both players will be recognized at the Kentucky Golf Foundation Hall of Fame Banquet on Friday, November 18 at Marriott's Griffin Gate Resort. Dr. Rex Chaney (Morehead), Tom Cooksey (Ashland), and Mark Wilson (Louisville) will be inducted into the Kentucky Golf Hall of Fame at that banquet. See detailed points lists
ADDITIONAL INFORMATION ABOUT SUPPORTING ORGANIZATION:
GOLF HOUSE KENTUCKY: Golf House Kentucky serves as the management organization for amateur and professional golf in Kentucky. The organization supports the Kentucky Golf Association (KGA), Kentucky PGA (KPGA), and Kentucky Golf Foundation (KGF). The mission of the KGF is to support military and youth programming including the Kentucky PGA Junior Tour which just completed its 24th year. More information may be found at kygolf.org.