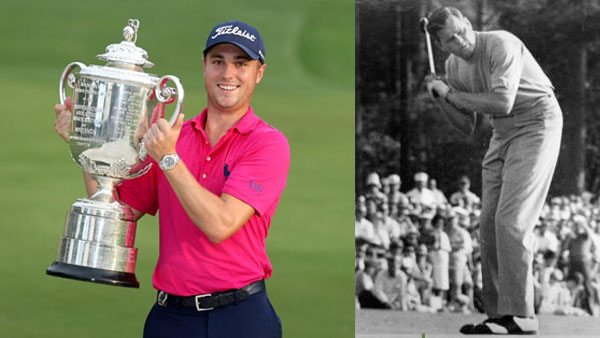 A core function of the Kentucky Golf Foundation is to positively impact Kentucky's youth through the game of golf. In partnership with the Justin Thomas family and the family/friends of Gay Brewer Jr., we are proud to offer two unique grants for junior golfers in our state. 2018 Applications for the Gay Brewer, Jr. Grant and Justin Thomas Grant are now available on our website at KYGolf.org, and information and links can be found below. Note that the deadline for submission is 4:00 p.m. on Friday, May 4th.
Gay Brewer, Jr. Grant
The purpose of the Gay Brewer, Jr. Grant Program is to offer financial assistance to junior golfers from Kentucky with the ability to compete in junior golf competitions at the regional and national level that are limited in their ability to do so due to financial constraints.
Click here for 2018 Gay Brewer, Jr. Grant Application »
Justin Thomas Grant
The purpose of the Justin Thomas Grant is to provide financial assistance to a Kentucky junior golfer whose past performance record demonstrates they have the potential to play at the collegiate level.  This grant enables them to play a more robust national junior schedule with the goal to gain more exposure and earn a college golf scholarship.
Click here for 2018 Justin Thomas Grant Application »
Completed applications can be returned by mail to:
Kentucky Golf Foundation
1116 Elmore Just Drive
Louisville, Kentucky 40245
Or by email to: Connie Saner – csaner@kygolf.org