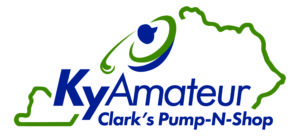 The deadline for this 2017 Clark's Pump-N-Shop Kentucky Amateur is this week. If you want to test your game against the best amateurs in the Commonwealth, then you'll need to make sure and get your entry by May 11 at Midnight.
Year in and year out since 1911, the Kentucky Golf Association has hosted amateurs across the Commonwealth and crowned the champion golfer of the year. To take a trip down memory lane, we have a list of all previous winners listed on the website for posterity.
On June 22 [June 20-22, 2017] after 54 holes of stroke play on the Keene Run Course at Keene Trace Golf Club, someone will join the likes of defending champion Andy Roberts and past champions like Gay Brewer, Bobby Nichols, J.B. Holmes, Ted Schultz, Steve Flesch, Jodie Mudd, and Johnny Owens. It could be you. This championship always has a great turnout and attracts some of the same commonwealths great golfers year in and year out, battling for the ultimate prize in Kentucky amateur golf.
How the Kentucky Amateur Qualifying Works
After registering for the championship, you'll select one of 10 qualifying sites across the Commonwealth of Kentucky. Our registration, reminder and notification systems will keep you posted on your upcoming qualifiers and ultimately the main event for those who qualify at one of the 10 different sites.
Once you enter the registration system, you'll be able to select dates and courses that are most attractive to you based on familiarity, date and availability.
This year's 2017 sectional qualifier sites are as follows:
Sunday May 21, Henderson CC
Wednesday May 24, Wasioto Winds
Thursday May 25, Danville CC
Friday May 26, Frankfort CC
Saturday May 27, Bellefonte CC
Tuesday May 30, Wildwood CC
Wednesday May 31, Bowling Green CC
Monday June 5, AJ Jolley GC
Tuesday June 6, Moss Hill GC
Saturday June 10, Paxton Park GC
Follow Your Dreams and Register in 2017
If you're an amateur golfer who's thought about putting your skills to the test at the highest levels in the state, then this year is the year for you to enter.