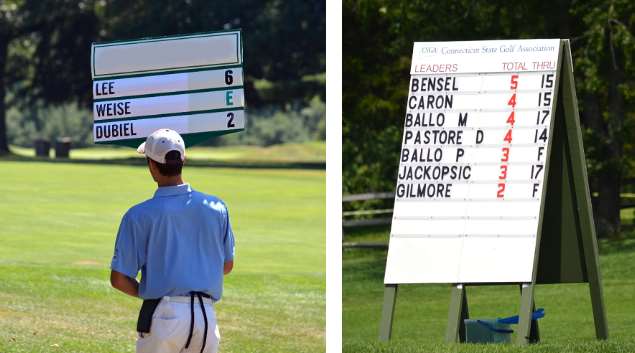 Volunteers are needed for the 2018 Clark's Pump-N-Shop Kentucky Amateur Championship, being played Tuesday-Thursday, June 19-21 at Hunting Creek Country Club in Prospect, Kentucky.
Help us make the 2018 Kentucky Amateur a special and memorable experience for the competitors! Your generous assistance is truly appreciated!
Contact Brent Paladino at bpaladino@kygolf.org or (502) 243-8295 with any questions.
Volunteer Opportunities
Forecaddie
Assist players with locating golf balls and general assistance. Volunteers will be stationed on a specific hole.
Scoring Station
Assist with live tournament scoring that will be available both on-course and on the internet. Volunteers will be stationed either on the golf course or at the scoring area near the clubhouse.
Standard Bearer
Walk with a sign displaying the current score of all players in the group. Will be used for the last 6 groups on Thursday, June 21st.